Benefits of Moving to Anchorage
Benefits of moving to Anchorage
Ah, Anchorage. The jewel of Alaska. This gorgeous city spans for 1,961.1 square miles (5,079 square kilometres) which makes it the fourth largest city, by land, in the US. And within these 1,961.1 square miles,
you'll be able to find goods schools, ample job opportunities, gorgeous sights of nature
and many other things that make Anchorage such a beautiful place. Is that all? Of course not. Let us go over
all the things that make moving to Anchorage a great idea
for anyone looking to settle down.
What makes Anchorage awesome
You might be thinking that I'm praising Anchorage for something that it is not. Well, let me disillusion you by mentioning the fact that Anchorage won the All-America City Award four times. Yes,
four times (1956, 1965, 1984, and 2002)
. Not to mention the fact that it was named the most tax-friendly city in the US by Kiplinger. So, clearly,
there are a lot of awesome things in Anchorage
which make it clear why it is so appreciated. But,
before you sell your home
and move to Anchorage, let's see what's so great about it.
Nature
If you haven't heard about the beauty of Alaskan wilderness before, well now's the time.
It is actually quite hard to describe how beautiful Alaska is
. From jaw-dropping sights too beautiful creatures that roam it, it is truly something to behold. And what better way of doing so then by moving to Anchorage. By living here
you'll have the glory of Alaska's nature an hour's drive away
. So, if you or your family like to spend time in the great outdoors, there is no better place than Anchorage. But know that Alaska's nature can be dangerous just as it is beautiful.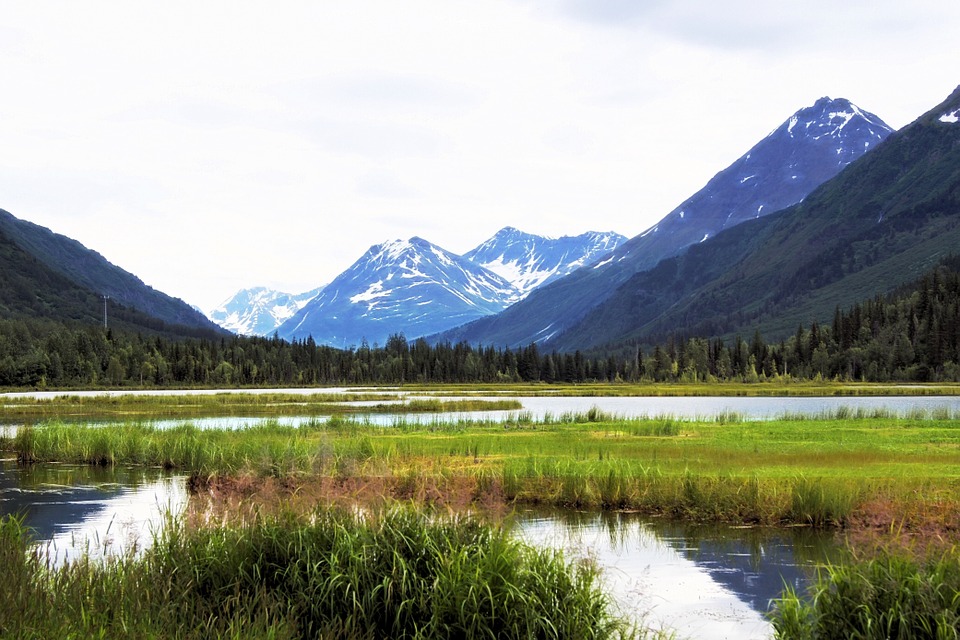 Diversity
According to the 2010 census, Anchorage has the population of 291,826. And, while 66% of the population is Caucasian, those 291,826 are culturally quite diverse. This is due to the fact that the US government had problems with not enough people living in Alaska. So, in order to make the state more enticing,
they provided good living conditions which a lot of people found worth moving for
. This made people from all around the US move to Alaska, regardless of their cultural heritage. Therefore,
if you want to raise your kids in a diverse environment
, or you would like to meet people from different heritages and cultures, moving to Anchorage is the right move.
Climate
Another weird fact that you might stumble upon is that there are more people living in Anchorage than in the rest of Alaska. Some of the contributors to this are
decent schools, good living conditions, and various work opportunities
. But, the biggest reason has to be the climate. Don't get us wrong, Anchorage is cold and you need to
prepare yourself for living in a colder climate
. But, luckily, it is located near the sea, which offsets the cold climate quite a bit. This leads to
Anchorage having a moderate subarctic climate
with winter temperatures between 11 and 23 °F (-12 and -5 °C) and summer temperatures between 52 and 66 °F (11 to 19 °C).
Moving to Anchorage
All of the aforementioned facts are reasons why moving to Anchorage is a great decision for anyone looking to start a family. 
If you are looking for a calmer town where you'll be able to easily find a job and a place to live
, then look no further. But, moving to Anchorage may not be as easy as you might think. Alaska is, after all, quite a bit separated from the rest of the US. And if you are moving from Canada, you will need to deal with international moving procedure. So, if you want to
make Anchorage your home as soon as possible and start enjoying the benefits of living here
, here is what you need to do.
Finding a place to live
The first thing I advise you to do is to find the place where you will live in Anchorage. Luckily, you can
find the type of household that suits you perfectly
by looking online. Once you do that
you need to visit Anchorage
. I can list the benefits of moving to Anchorage for days. But, unless you visit it and witness them in person, you will never know what living in Anchorage is going to be like.
Proper movers
Once you have visited Anchorage you need to
find reliable movers to help you relocate there
. Our advice is to look for the best
cross country moving professionals in Alaska
. They will be able to plan your relocation so that it is efficient and that it costs you the least amount of money. Other movers may claim that they are able to do so properly. But
only experienced movers have the necessary tools and knowledge to move you to Anchorage
. Remember,
you will need to cover a lot of ground
and you might even need to utilize a plane or a boat to transport your possessions. These things require the right tools and skilled hands.
Moving Preparations
Once you've found the right movers to help you, you need to deal with moving preparations.
Best Cross Country Movers
can advise you on how to prepare yourself for moving to Anchorage and
they can even provide moving preparation services to make the whole ordeal easier
. But, the one thing that you absolutely need to remember is that you need to
start your moving preparations as soon as possible
. The moment you decide that you are moving to Anchorage, start preparing. There are multiple articles and guides written that can make your relocation both safer and cheaper. But, in order to utilize them and easily move to Anchorage, you need to start on time.